Assisted Setup – Get Ready for First Invoice/Setup Outgoing Email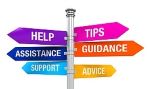 I'm much more of a functional person than technical, so the technicalities of setting up email are not my forte. I usually have an IT person help me. However, when using Office 365 it's pretty simple!
Be sure to read the Microsoft Documentation. In the case of the setting up email topic, the Microsoft document is very helpful. It explains that this setup is for outbound documents. Furthermore, that BC online is designed to work with Exchange Online and no hybrid scenarios to an on-premises Email. To setup email, users must have the EMAIL SETUP permission set.
Microsoft states that standard extensions are provides to let you use accounts for Exchange Online and that other extensions that let you connect to other providers such as Gmail, might be available. There are three extensions available by default.


It's important to note that external users, such as delegated admins and external accountants, cannot use the extensions to send emails from Business Central. The above and even more explanations with data and notes are in the Microsoft document.
Using the Assisted Setup feature to Set Up Email is only functional one time. What I mean but is after the initial setup you must go to Add Email Accounts to make changes and setup additional email accounts.
Typically, each user can setup their own email account. And the Admin can setup the shared email boxes.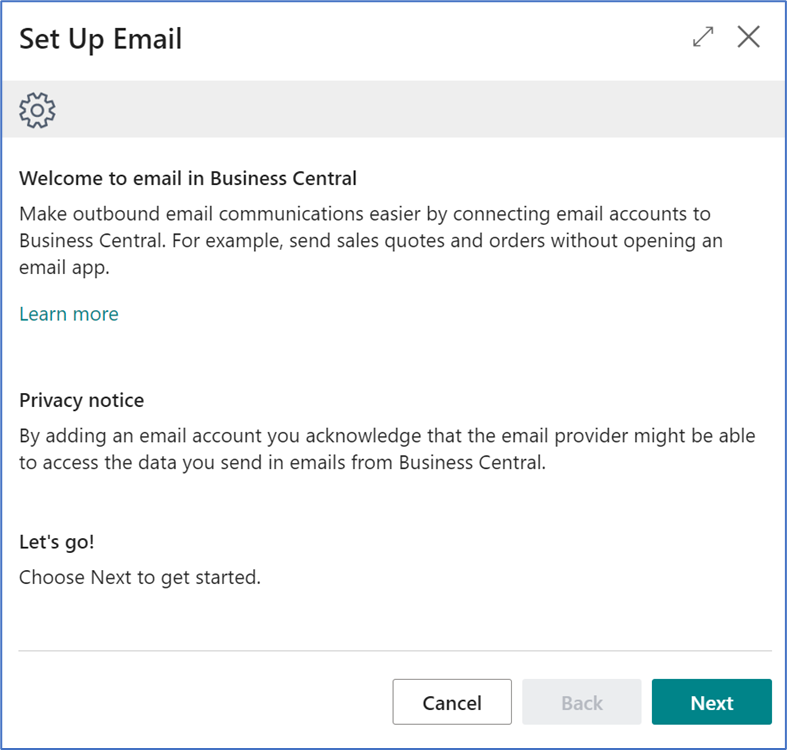 First, let's use the Microsoft 365 Setup.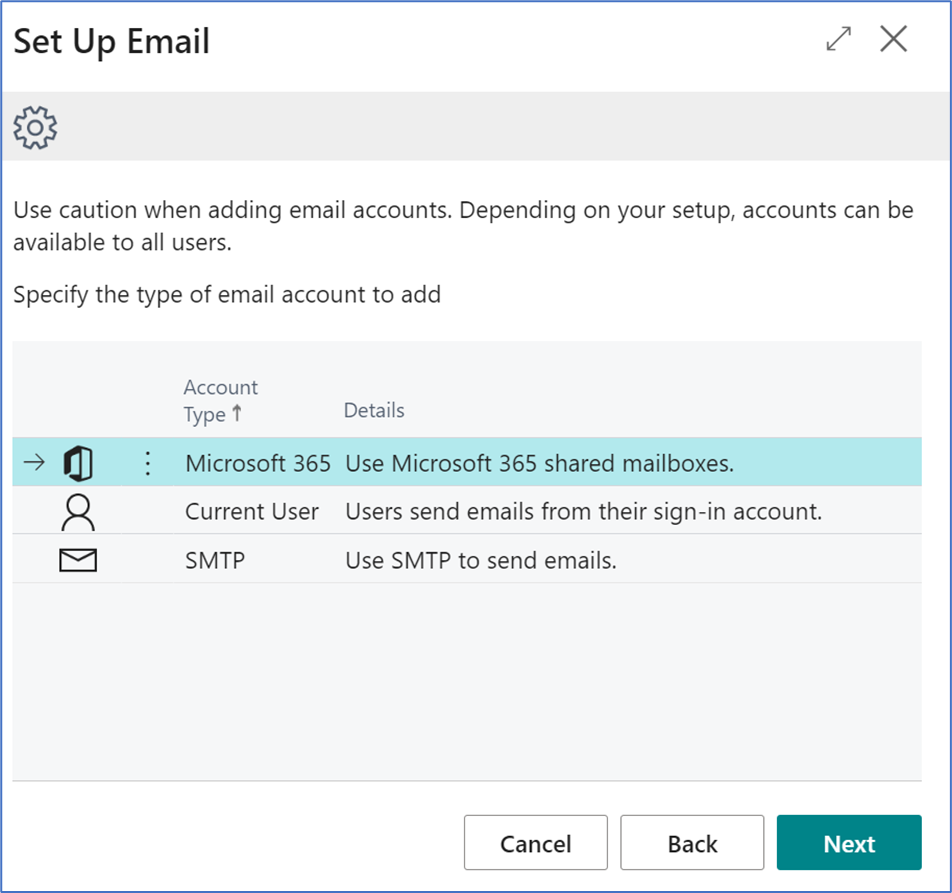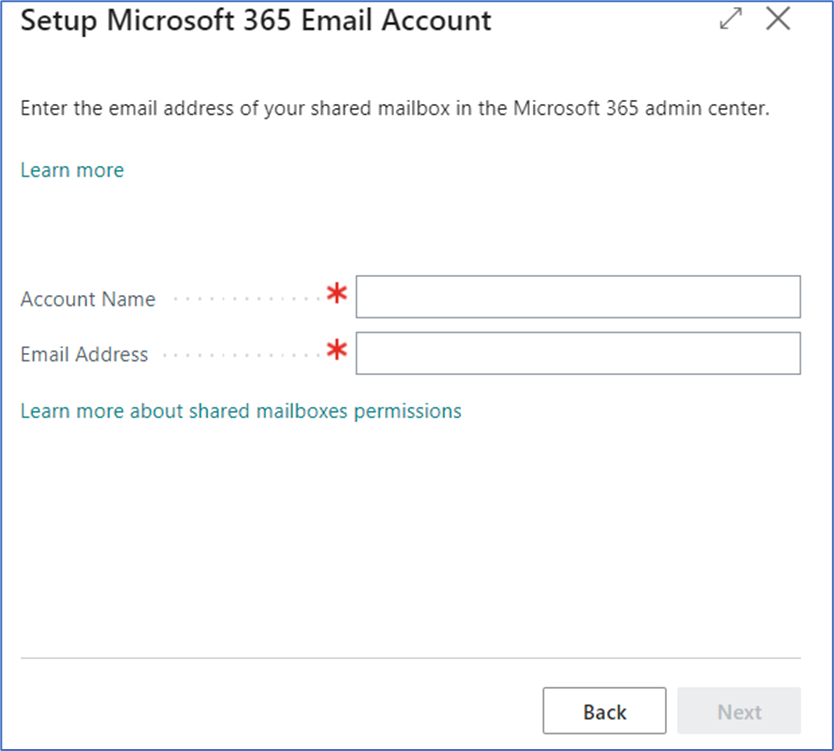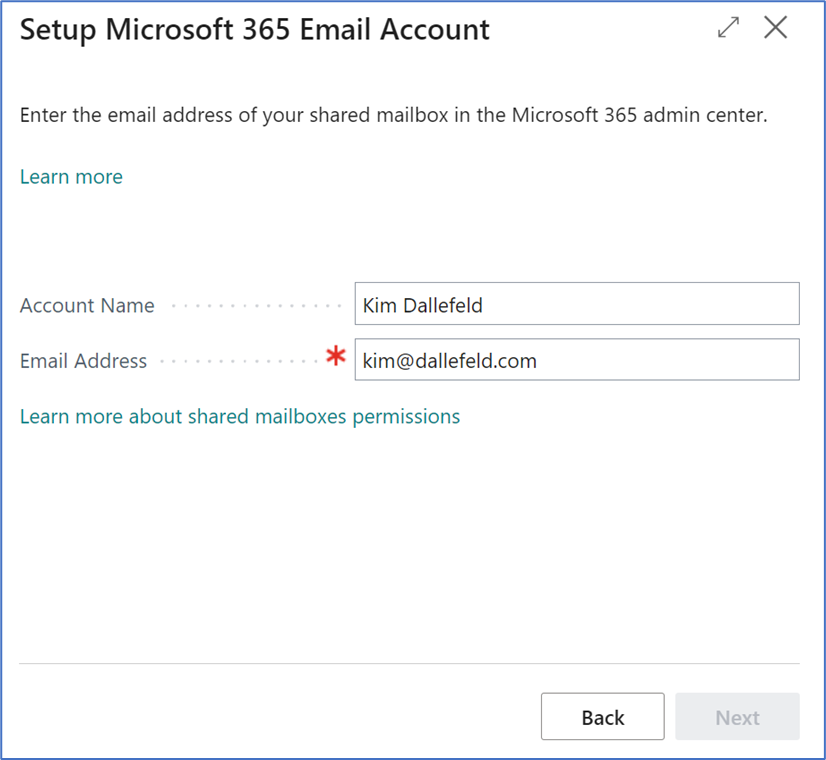 The above documentation link for Shared Mailboxes is very helpful for creating and utilizing emails such as AP@yourcompany.com, AcctsReceivable@yourcompany.com, CustomerService@yourcompany.com and others.
And with Office 365, using the Office 365 Connector, its this easy…………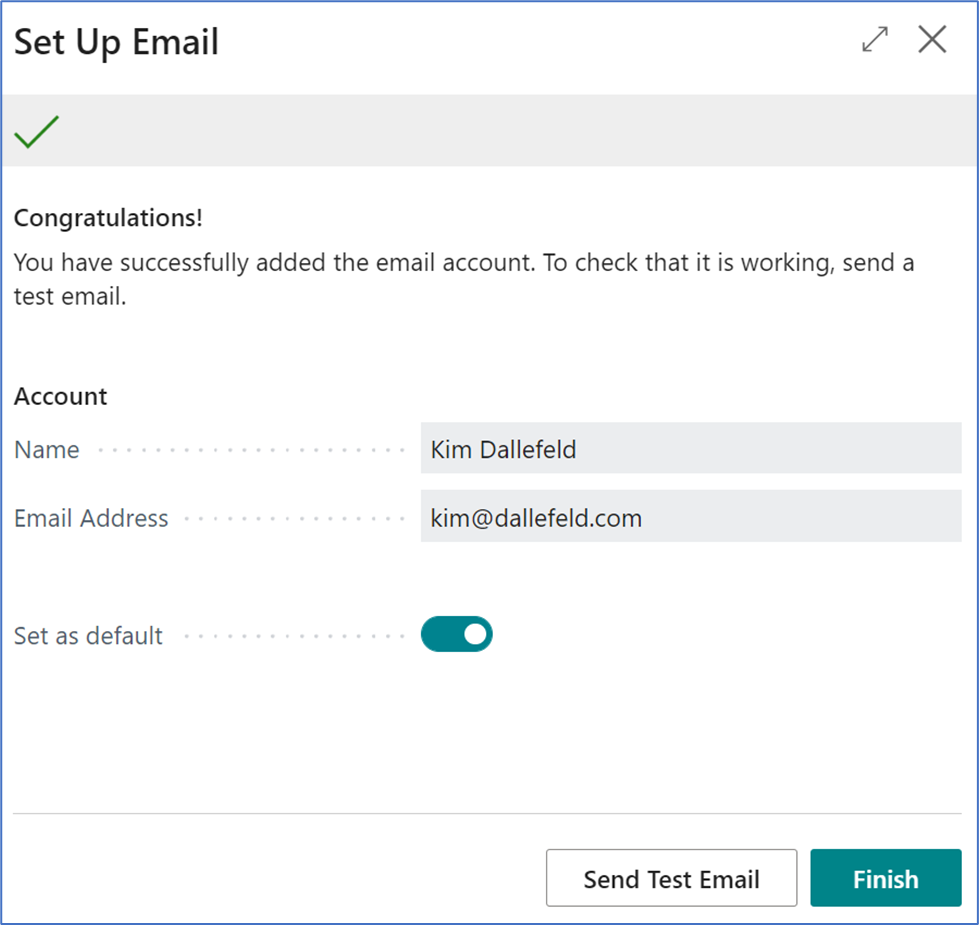 Test your setup by sending a test email. Once the button for 'send test email' is pressed, the following screen appears: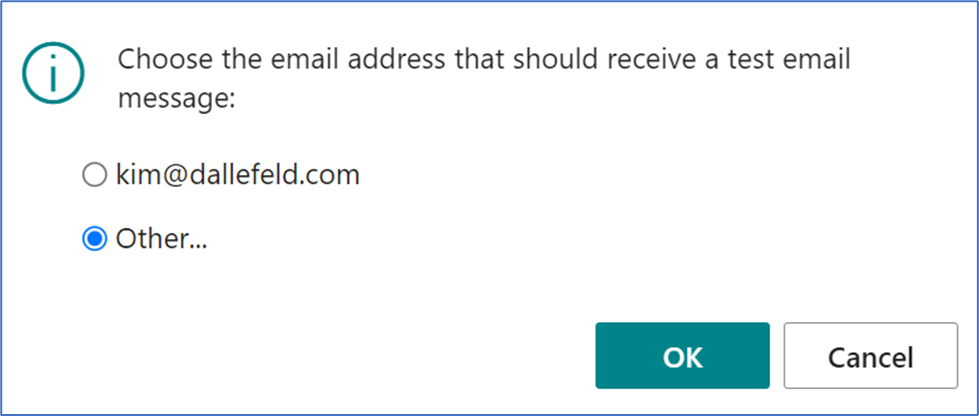 Send a test to an associate or to yourself, just to make sure that outbound emails are sending.
Now let's look at the other two types of email setup; starting with Current User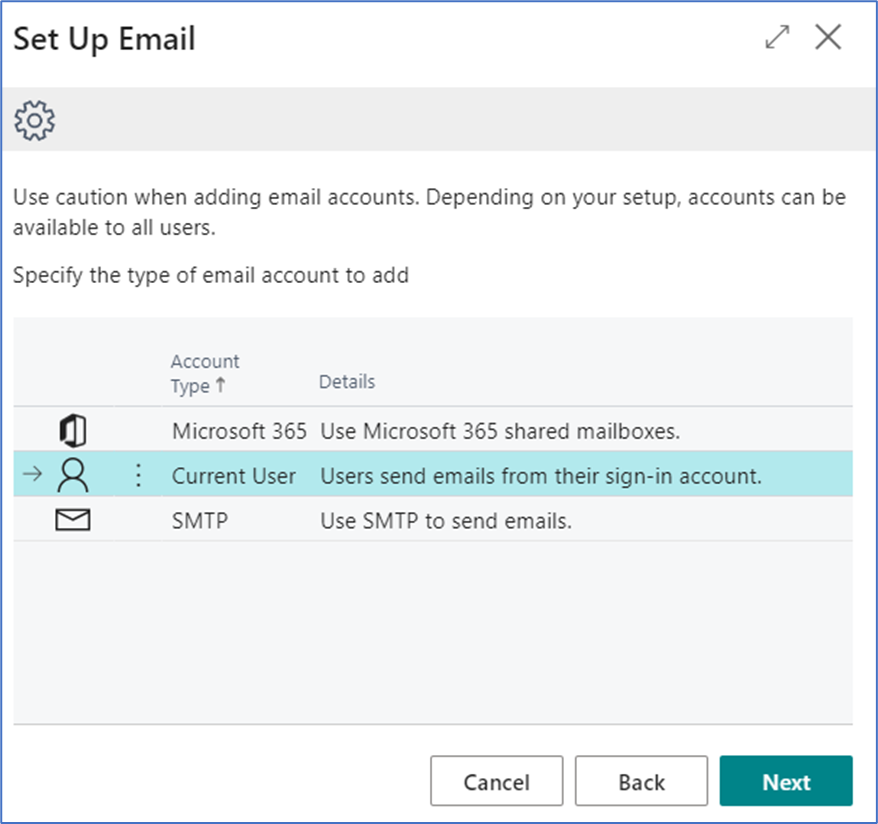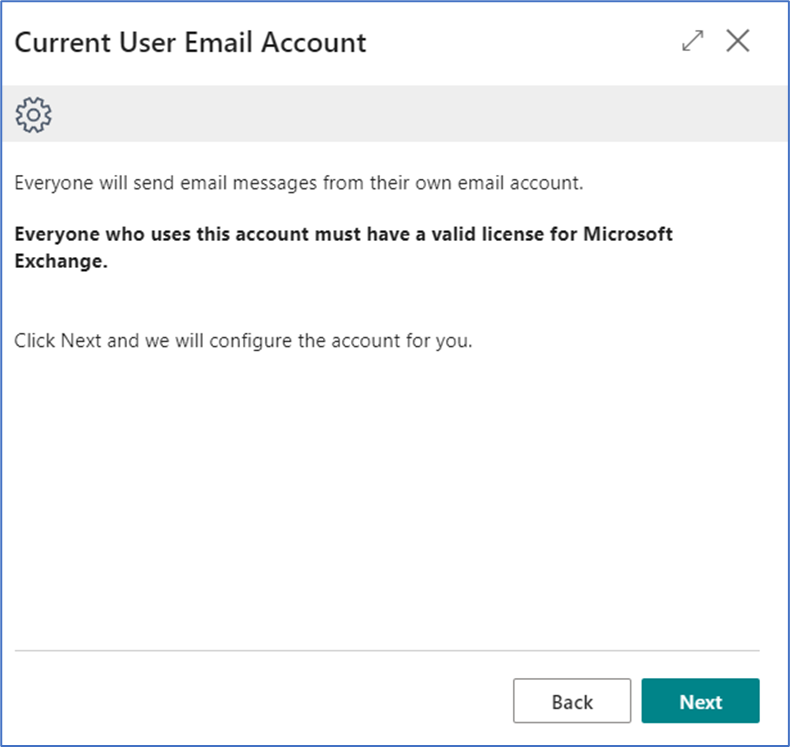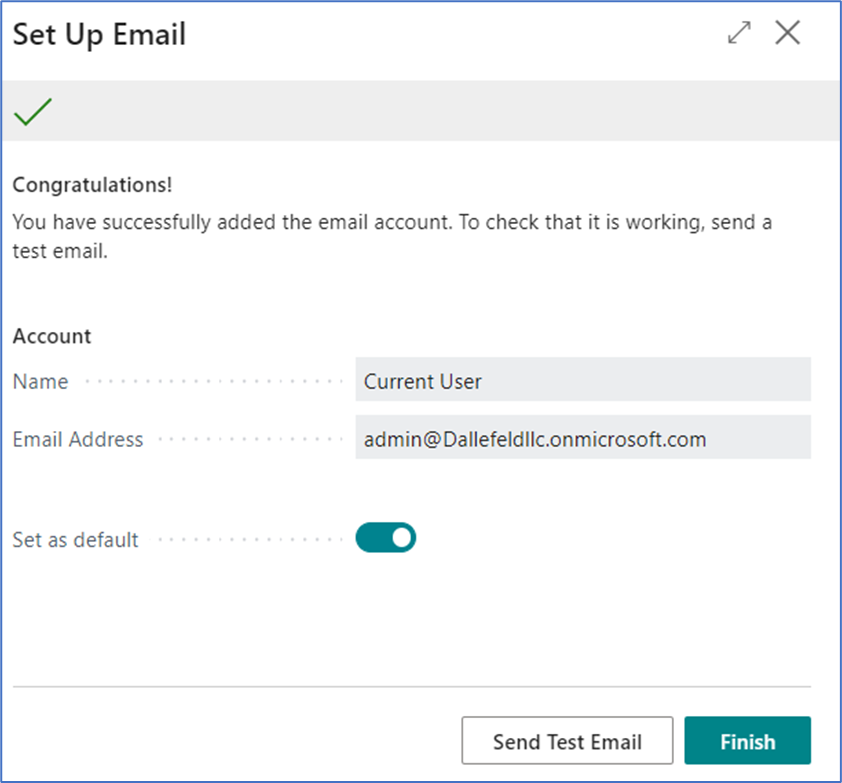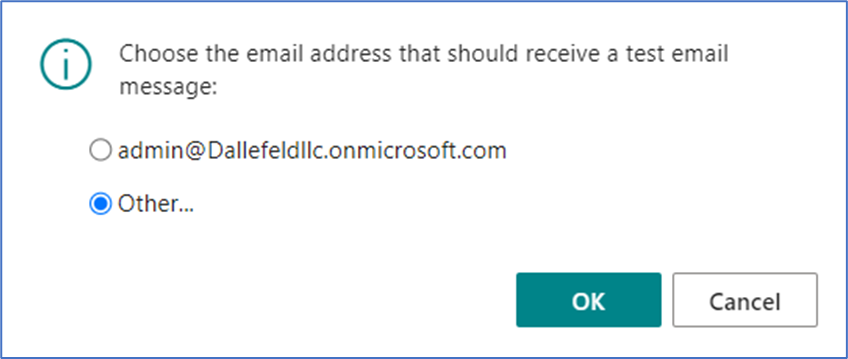 The third option is SMTP email setup.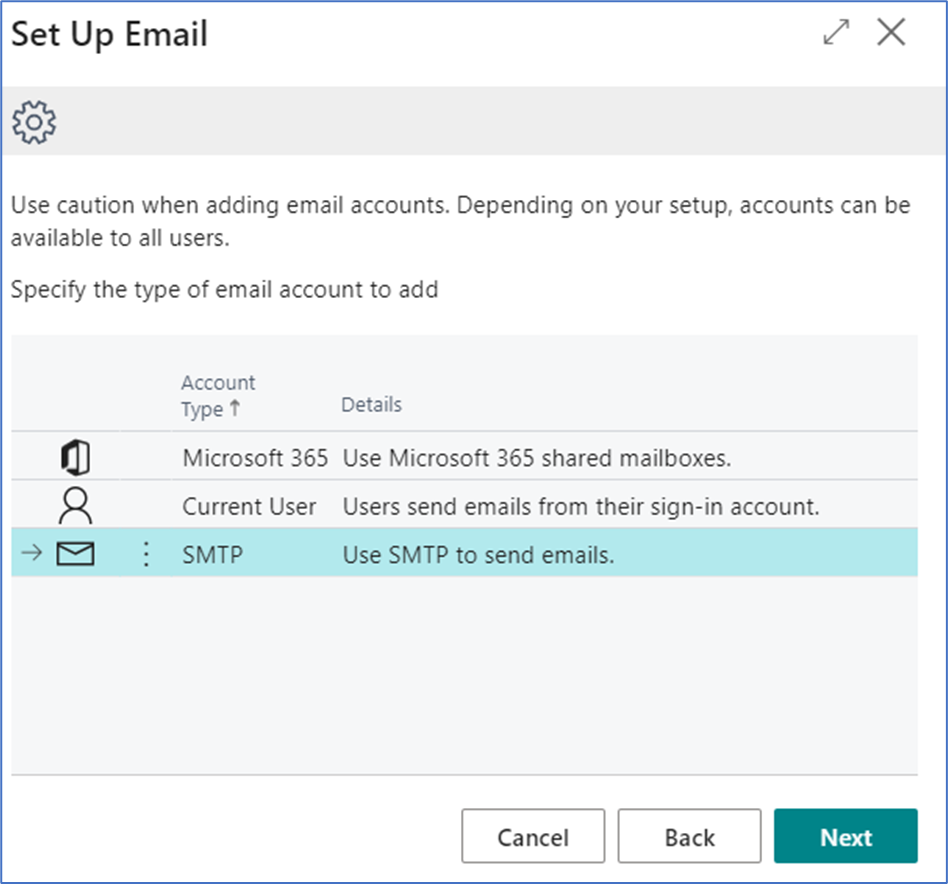 A little more technical information is required for setting up an SMTP Account. See the screenshot below.: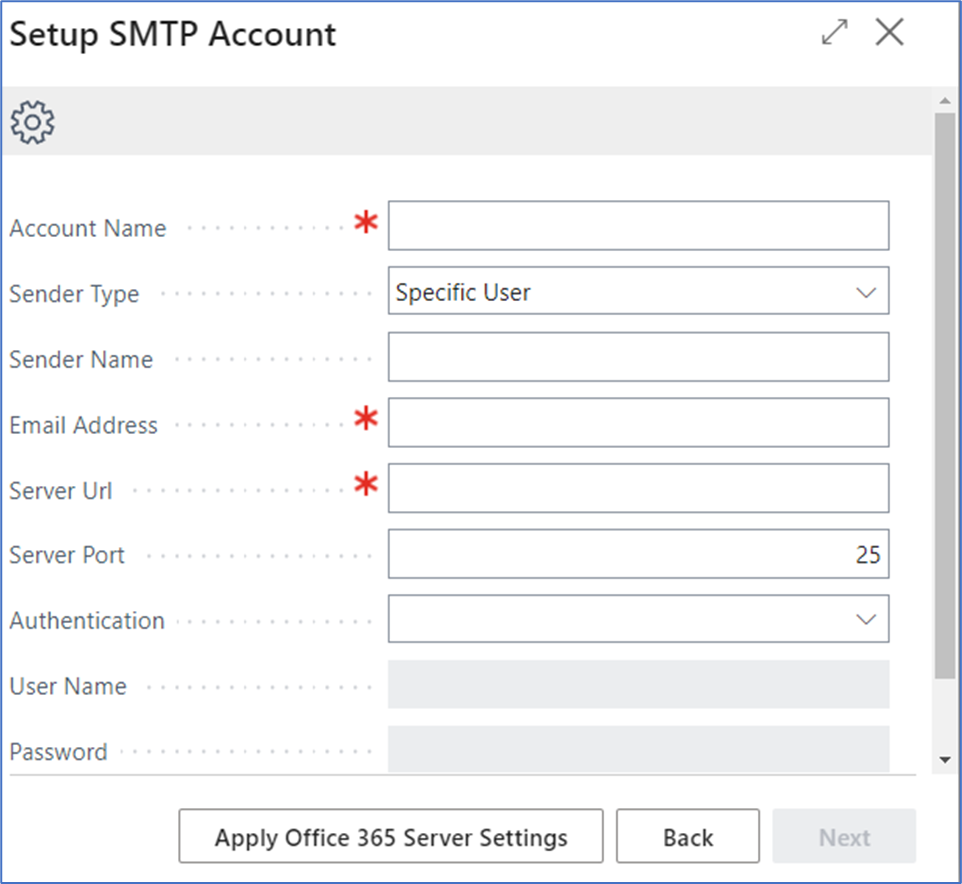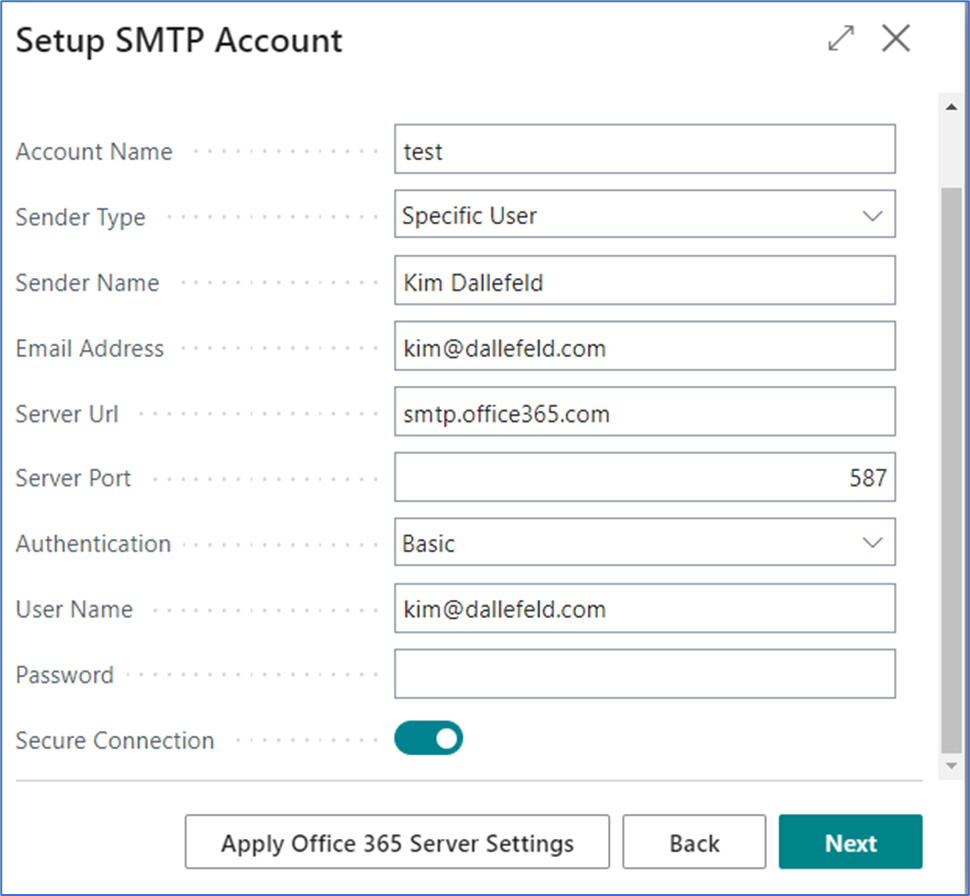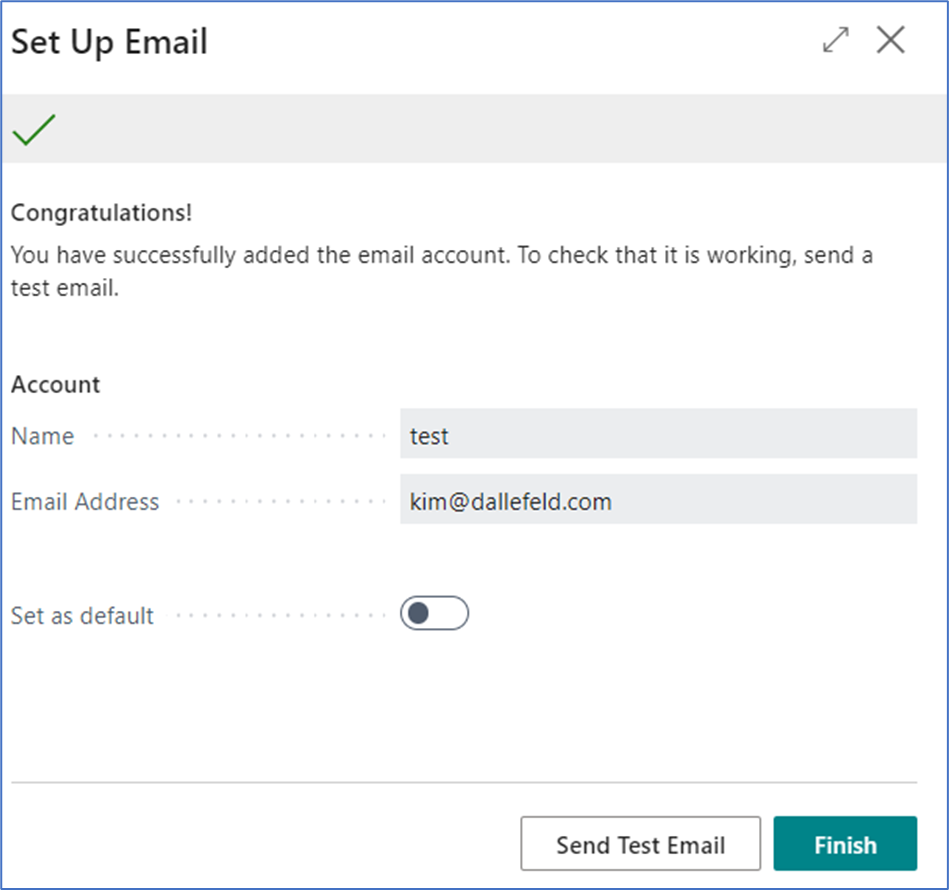 Last but not least, send a test email.
Work with your IT on the Shared Mailboxes to get a broader use of the email functionality.