Assisted Setup-Get ready for First Invoice/Customize Document Layouts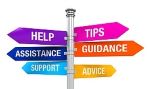 Description says "Make invoices and other documents look right for your business." Hmmm, that can mean a lot of things!
First, make sure that you have completed entering your Company Details so that your business name, address and logo are in Company Information. Most documents utilize this information.
Second, you must read the Microsoft documentation because if you click on the 'Customize Document Layouts' you are taken to the screen to begin editing layouts. You probably need a little more explanation.
One report can have many different layouts. Some have RDLC layouts only, some also have a built-in Word layout or custom layout. Through the Microsoft documentation, you are directed to other information such as Manage Report Layouts, Define Document Layouts for Customers and Vendors and many others. Here's a snippet of the Microsoft Documentation: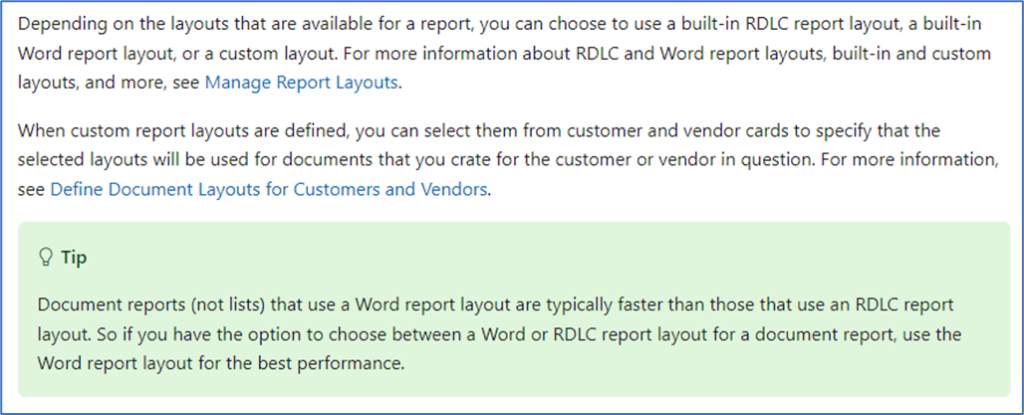 From Assisted Setup, Customize Document Layouts, you are taken to the Edit – Custom Report Layouts.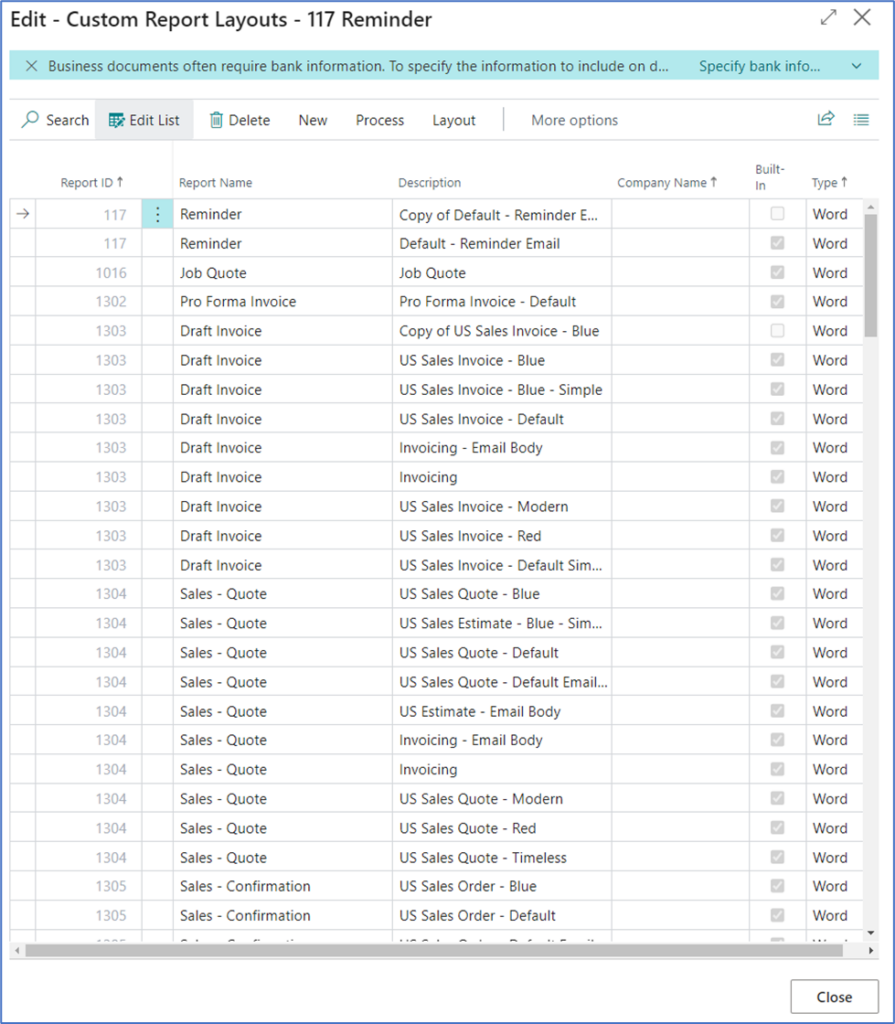 The below example is filtered for Report ID 1306 which is the Sales Invoice. You can see that out of the box there are several options to choose from; note the top three are for my company, the rest are standard Business Central.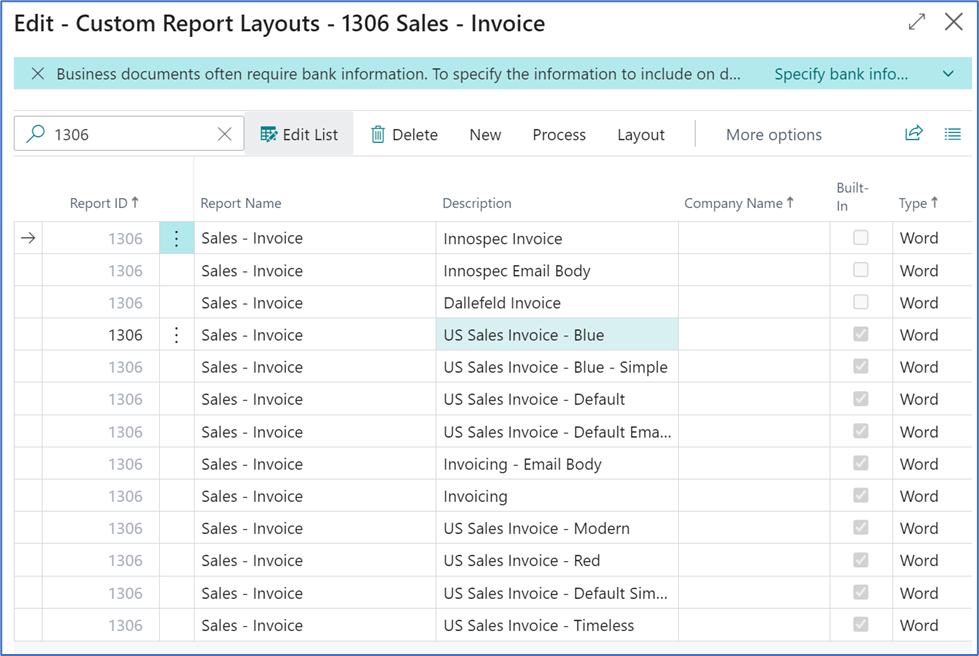 From Cronus, print every version for your customer and let them choose the one that is closest to what they want. Do this for Sales Credit Memos, Purchase Orders, etc.
Once you decide, you should follow the instructions provided by Microsoft in Create and Modify Custom Report Layouts. There's a link in the Documentation. Keep in mind that not all the fields in your sales invoices or purchase order are available for printing by default. You may need a developer to assist with adding fields to your dataset.
Custom Report Layouts is also where you setup the email body and email text.
Here's an example of the Word Layout in the background and the finished report in the foreground. This is from the Microsoft Documentation.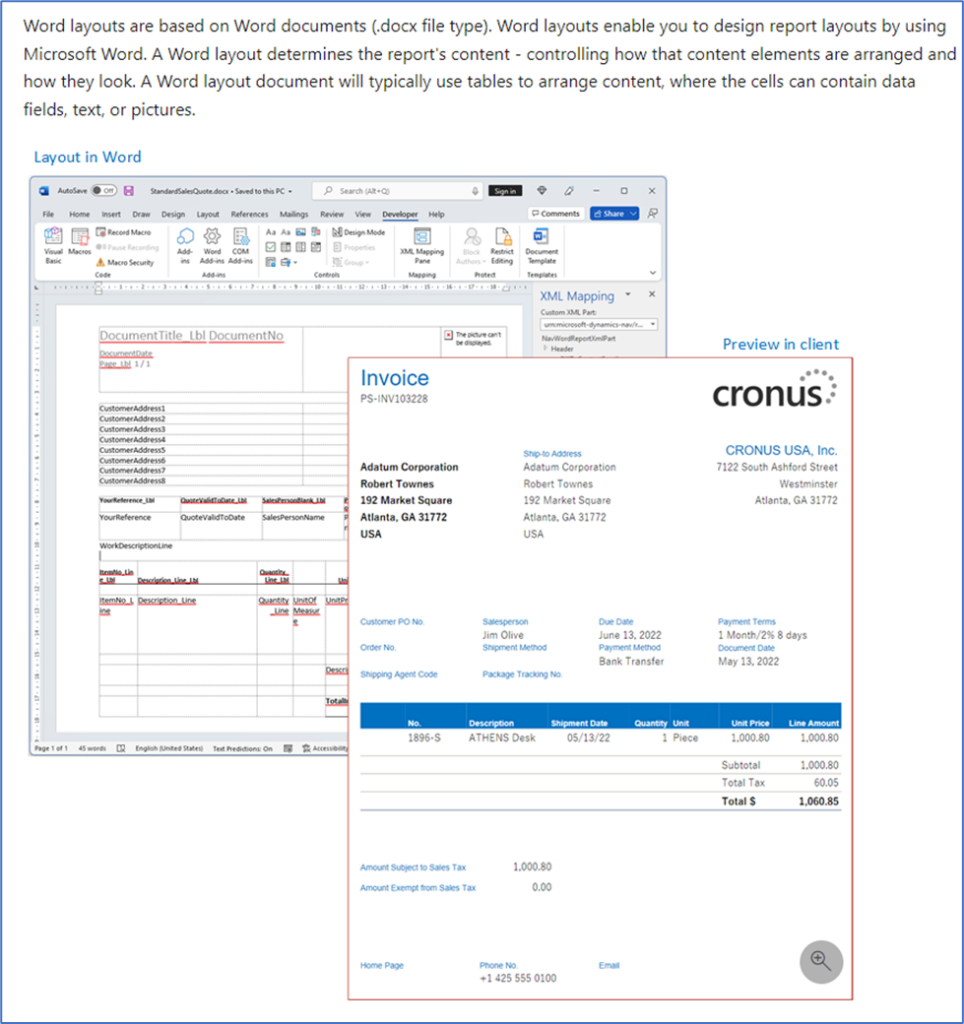 You can use different formats for different customers and different vendors. The excerpt from Microsoft's Documentation explains this and where to do the required setup.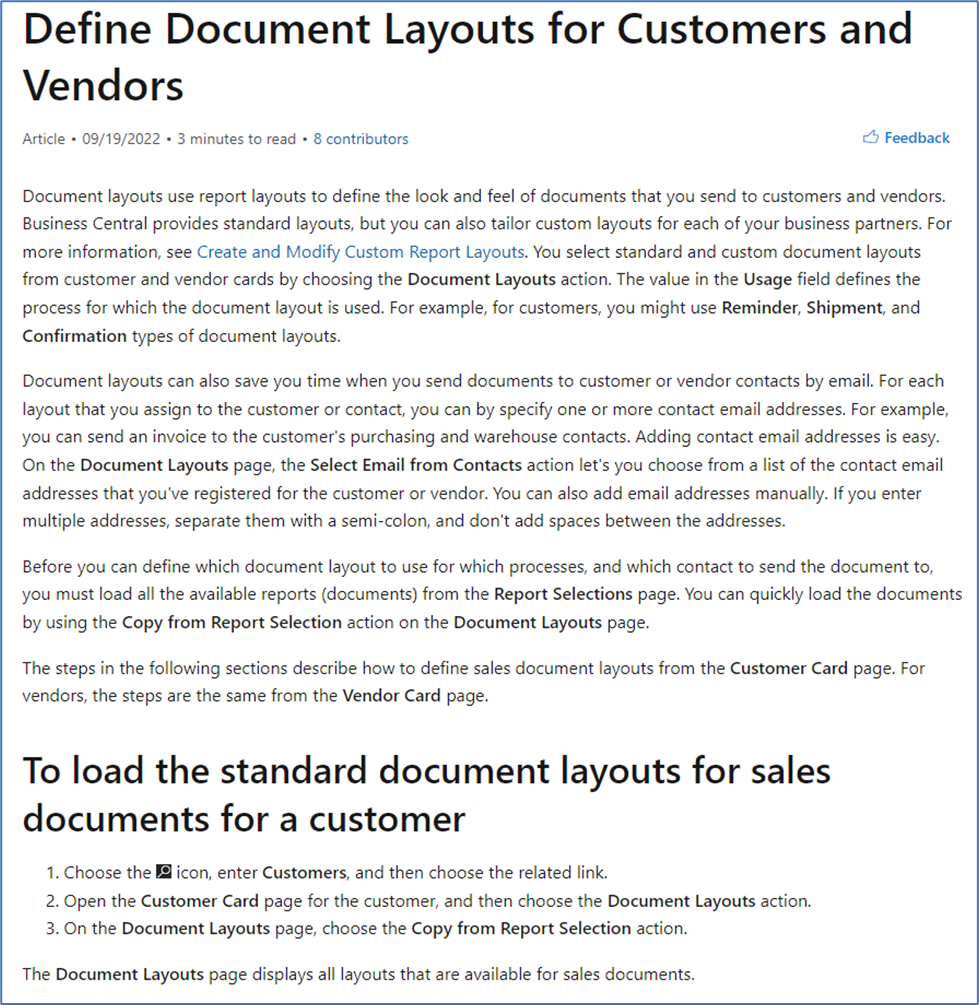 You have many options, I did not use a developer for my invoice or email body and they turned out pretty well. I won't tell you it was super easy or that I got the best results first time around. Stick with it and you'll get the document format that you want.