Inventory to GL Reconciliation – Chapter 5 – The Report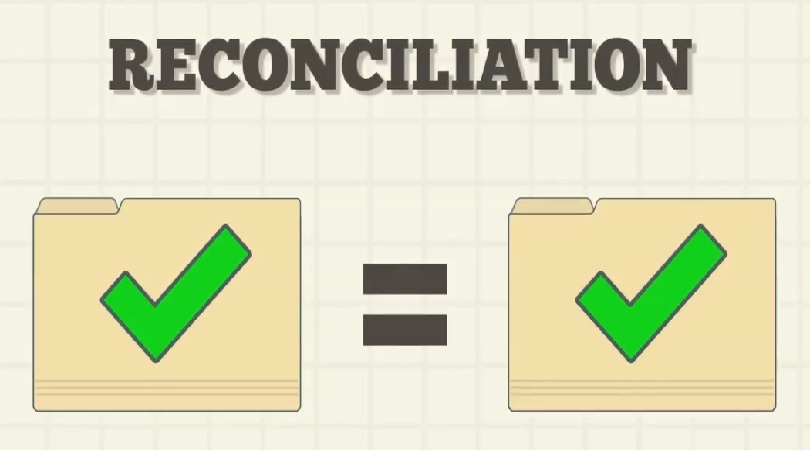 When someone inquires as to how to reconcile their inventory to the general ledger or someone complains 'my inventory does not tie to my general ledger', my first response is a question……What report are you using to do your reconciliation? The majority of the time, the answer is 'Inventory Valuation.' And my second response is 'you are using the wrong report, you should use is the Inventory to G/L Reconcile Report.
While we can agree that there are times when the Inventory Valuation report does reconcile to the general ledger, it works only with certain setups, specific processes, setups and tight controls. When you have inventory in one of the following states:
received but the vendor's invoice has not been processed (received not invoiced)
shipped orders but have not invoiced your customers (shipped not invoiced)
output from manufacturing or assembly orders but the orders are not finished
You really need the Inventory to G/L Reconcile Report because it breaks things down for you. Think about this, you received the inventory so the quantity is in the total count but the vendor invoice hasn't posted so the dollars are not accounted for….wouldn't that cause an out of balance condition?
'If the Inventory Valuation report was supposed to be used to reconcile inventory to your general ledger, then why is there a report called Inventory to G/L Reconcile?'

In the example above, note that the first column is entitled Inventory Valuation. Yes, this column ties to the Inventory Valuation Report. In situations where Received Not Invoiced and Shipped Not Invoiced are zero, the inventory valuation report may actually tie to your inventory accounts in the general ledger.
Column 4, Total Expected Cost is adding received not invoiced and shipped not invoiced together. Columns 5, 6, and 7 should match columns 2, 3, and 4 respectively. If not column 8 will show expected cost to be posted.
Inv. Value Posted to GL is the column that should balance to the general ledger, if there is a value in the last column, adjust cost with post cost should be executed (review chapter on Adjust Cost.)
Using the above example report, here is an excerpt from the general ledger showing a balanced condition to the report above….sorry the font is so small.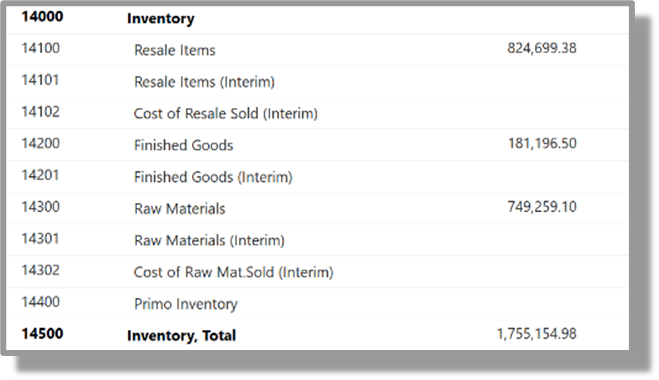 Action Items:
Make sure you are running the Inventory to G/L Reconcile Report or you understand exactly the situation where Inventory Valuation will work for your company.
The next chapters in my blog will talk about some situations that we typically see and how to avoid getting caught by them.