Serial No & Lot No Information Record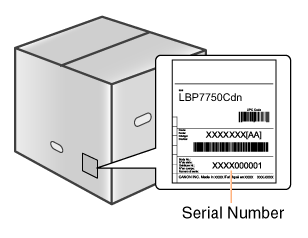 As a user that has serial number or lot number requirements, did you know that there are Serial No and Lot No Information Records. Or are you like my last client who said 'what are you talking about?'
The Lot No and Serial No List and Card screens, list all of these records, provide quantity and expired inventory. The user did not even know this information record was available or how it was created. They were super excited to be able to use the Description to denote the Container that the Lot was delivered on.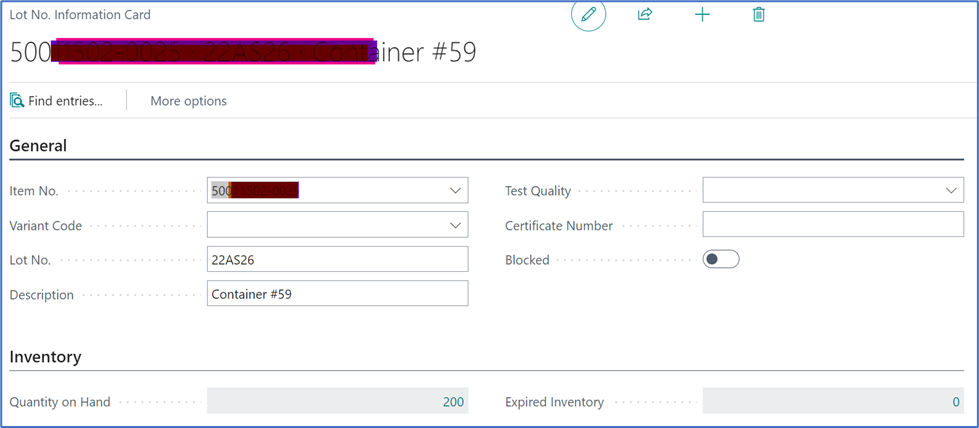 If you don't know how these information cards get created, take look at your Item Tracking Code setup. You can create a Lot No or Serial No. information record manually, but with the item tracking code(s), you can also automate the process. The new record process is super simple, enter the item number, variant (if there is one) and the Lot or Serial No.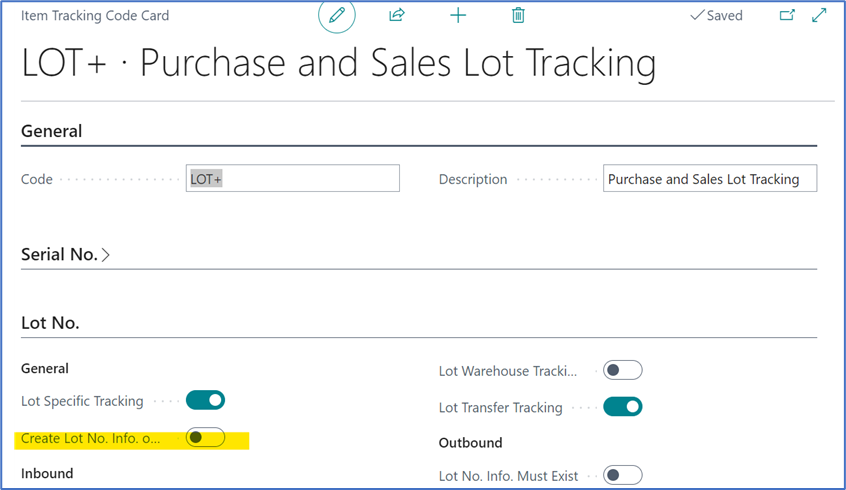 Modifications for the Lot No and Serial No Information records are simple to do. We recently did a modification to add the expiration date to the List page and card. And it was very simple, as well as, really helpful for the users.
For another client, we used the Serial No Information card and added a link to the extended warranty date for the particular serial number. The extended date was calculated at time of posting.
This super quick blog is just a reminder that these information records exists and are superb placeholders for data that can really help users with pertinent pieces of data/information.