Time Savers in Business Central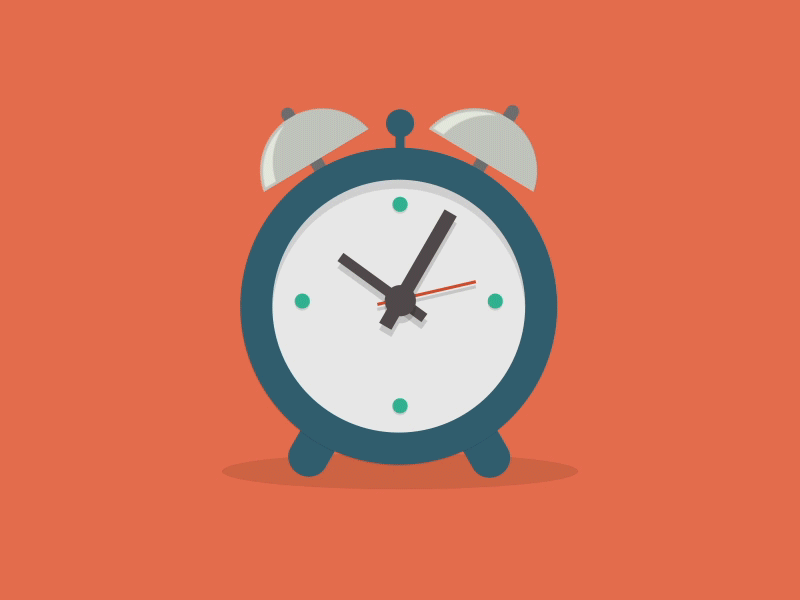 Is Month End too stressful? Is your monthly checklist too long? Are you working too hard? Lets work smarter.
Business Central continues to provide features that we can use to save time both throughout the month and at month end. Let's review a few.
We are going to review deferrals versus recurring journals, standard journsl, recurring purchase lines, ACH payments, bank recs and the new GL Review feature coming in Release 2023, wave 1 in April.
Deferrals replace monthy recurring journals for prepaid expense allocations or write-downs. The setup is simple. Prepaid expenses are processed when the vendor's invoice in posted and therefore there is nothing to do for allocations or write-downs at month end.
Example Deferral screen show below. Of note, the deferral account is the balance sheet account for your prepaid expense, NOT the expense account. It's important to select all of the fields on the deferral schedule fast tab. There are options for Calc. Method and Start Date.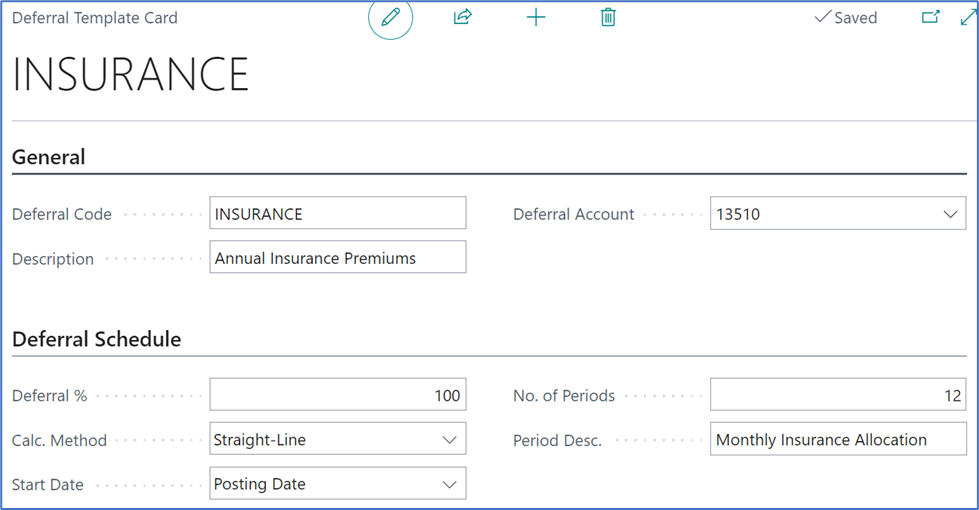 Using a deferral on a Purchase Invoice is easy. You enter the invoice to the vendor as you always have but add the deferral code to have the system right off the prepaid expense as desired.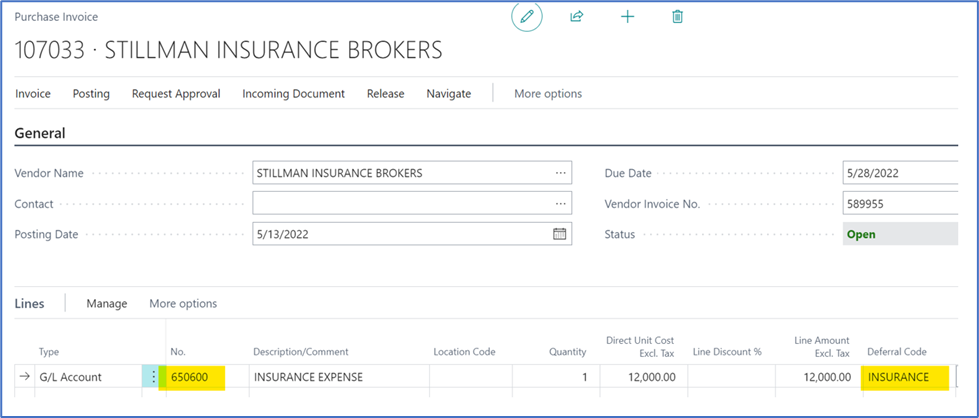 Before posting the purchase invoice, you can review the deferral schedule that will post when the invoice is posted. This schedule is editable, should you want to change anything.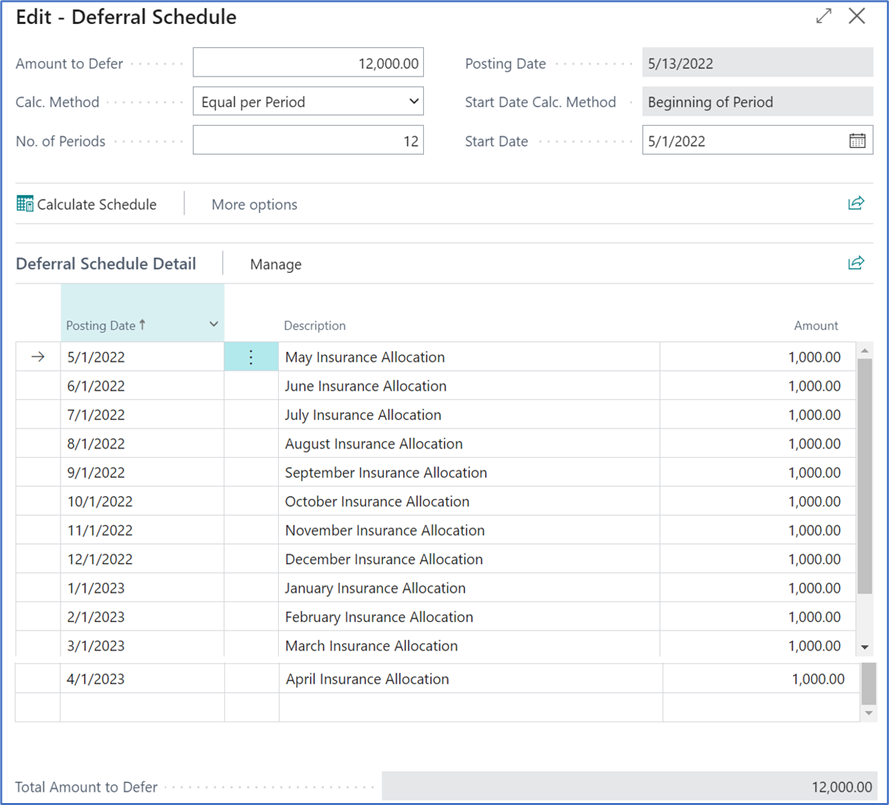 Above, we stated that you have nothing else to do at month end….not absolutely correct as you will want to run your deferral summary report(s) to balance to your prepaid expense account(s).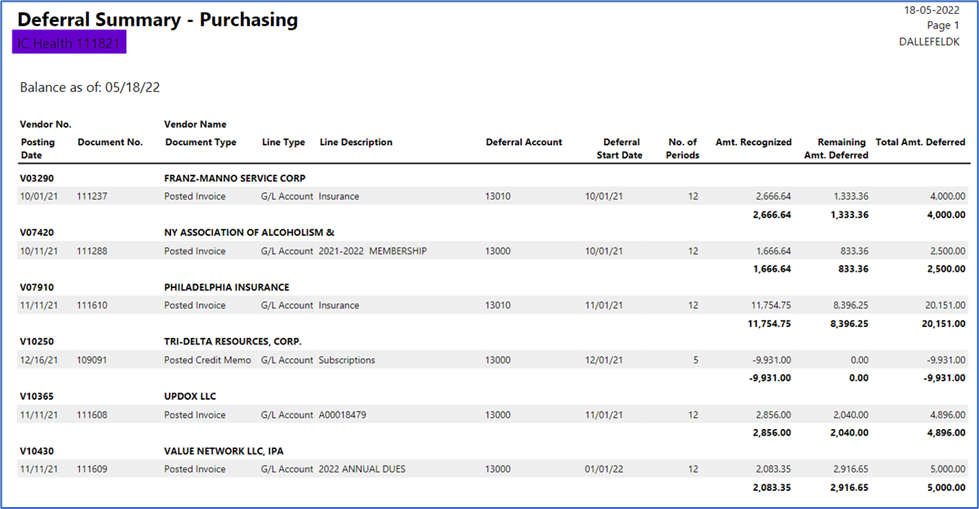 Standard Journals is an easy way to create repeatable entries that can be used as desired. Very similar to a fixed or variable recurring journal. After entering a general journal, you can save as a standard journal for re-use.
Recurring Journals are typically used for entries that are made at the end of each month. For example, writing off those prepaid expenses, booking accruals, entering payroll using a variable type journal which is really a template. Recurring journals are used for automatic reversals and for allocations.
We stated above that using deferrals replaces recurring journals. This statement was for prepaid expense writedowns in recurring journals. It also applies to recurring journals that recognize deferred revenue. By using the deferrals feature, this reduces the number of recurring journals that an individual must process at each month end.
Recurring journals are still an important part of month end for posting accruals that automatically reverse, for allocating an amount to other accounts or dimensions and for dimension allocation.
So deferrals and journals can save time at month end. They can also save time through daily and weekly processes. Especially standard journals for repetitive journals. But what else can be used to save time throughout the month. One of the best features for process time saves is Standard Purchase and Sales Codes. They improve data entry efficiency and accuracy and they provide options for how you would like to utilize them. They are simple to setup and to use.
A standard purchase code or sales code starts with giving the code a name or value and a description. Then you define the lines that should be populated into your purchase or sales document. Specify the type, no, description, quantity, dimensions and cost or price.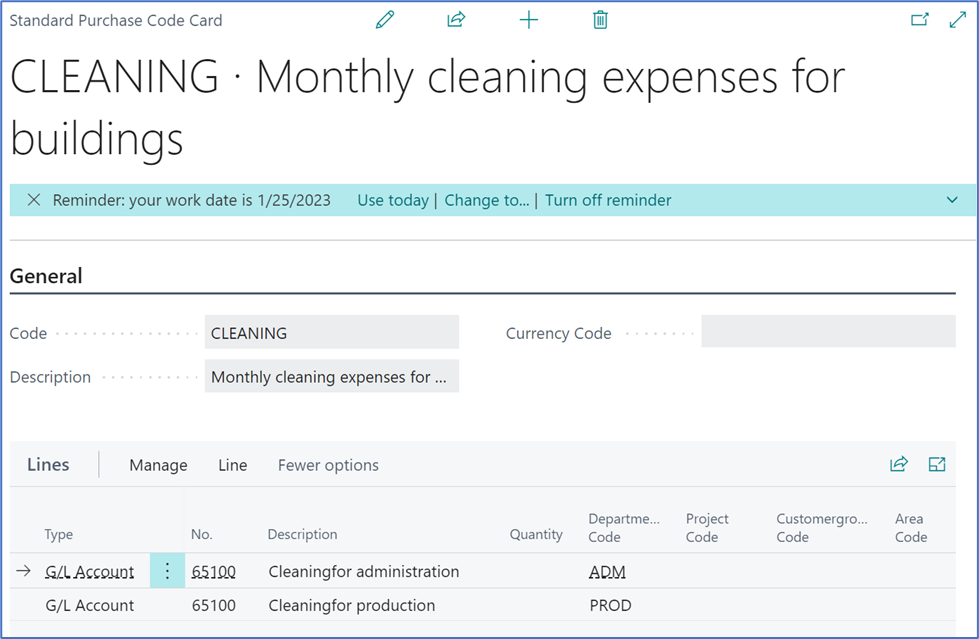 After defining the standard purchase code, you want to identify which vendors the codes apply to. If using for sales, you would define by customer. Note that each customer and vendor can have multiple standard codes that apply. Here's and example of the setup of one customer for one vendor.

Note in the above example, the various insert settings for quotes, orders, invoices and credit memos. The options are Manual, Automatic and Always Ask.
When you set a standard purchase code to Automatic, as soon as the vendor has been chosen, the purchase invoice is updated with the line(s). If you choose Manual, you must use the Get Standard Codes function and if Always Ask, then rather than automatically populating the lines, BC will ask if you want to use standard codes.

ACH Payments should be quick and easy. Are you one of those who has loaded all your vendor information to your bank, goes to the bank's website and manually processes ACH payments. Oh and then has to go back and send emails to all the vendors. And last, but not least, you record all the payments in Business Central.
I have one thing to say to you…..Stop it!
Business Central has two formats for US ACH or EFT and 90% of the time these work out of the box for all banks. Even smaller bank can typically use these formats, although, they get a little creative with additional data. Even adding tweaks to the formats is all done in BC without a developer. Then you just process payments in a payment journal and the Remittance Advices are emailed and the file created for the bank. You upload the file and post the payment journal.
You do need your vendor remittance advice email and their banking information entered into BC but those are a one-time setup and live gets easier when you use ACH's from BC.
Bank Reconciliations are a big task at month end. Why not break this task down and process daily or weekly. Using the statement import feature and automatic matching, you reduce your time at month end.
Auditors have stated that reconciliations done more often prove that companies are very much 'on top' of their cash and bank accounts which is a very positive thing.
Considered making this move.
GL Review is a new feature coming in Release 2023, Wave 1 which will be available in April 2023. Users will be able to 'flag' or mark any general ledger entry as reviewed. This will allow virtual reconciliation ability for any general ledger account.
There are more time savers already in BC such as standard text codes, saved views and %mycustomers. Keep pushing to be more efficient, keep asking questions and keep offering suggestions.
For more information on deferrals and recurring journals, please visit kimdandnavbc.com for blogs on these topics.