Inventory to GL Reconciliation – Chapter 3 – Posting Setups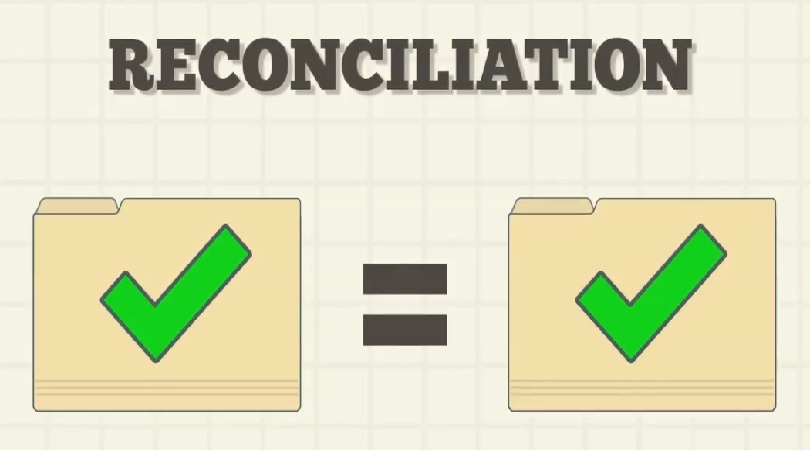 We always talk about the importance of posting setups; no where is it as important as when it comes to subledger reconciliations. There are two posting setups that are important related to inventory subledger reconciliation – inventory posting setup and general posting setup. Inventory posting groups combine with location code values to direct general ledger postings to a balance sheet account. It also has accounts for interim inventory on the balance sheet and others general ledger accounts. For purposes of inventory to general ledger reconciliation, the inventory and interim inventory accounts are the most important. General posting setups combine with general business posting groups with general product posting groups to direct purchases, sales, cost of sales, inventory adjustments and more.
Inventory Posting Setup – this setup generally points to balance sheet accounts. There are times when you want to expense inventory as it is purchased rather than have it capitalized. With newer versions of Business Central, set up items as non-inventory and do not put anything into inventory posting setup for inventory and interim inventory except for balance sheet account.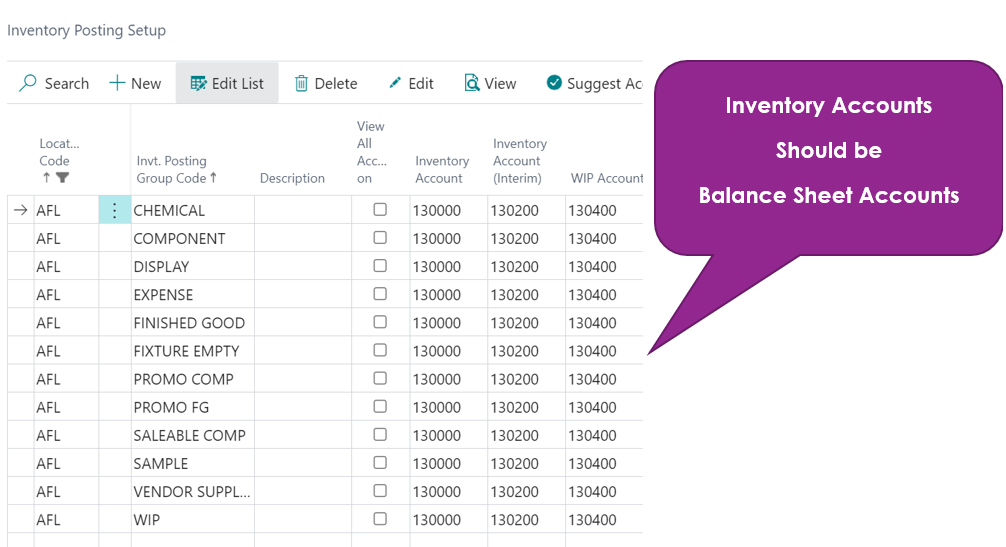 The typical reasons that income statement accounts are used in Inventory Posting Setup is for such items as packaging, shipping materials, supplies, consumables and the like. Where there is a need to track quantity and use the system's reordering features but also expense the cost, an income statement account fits the bill.
Refer to Chapter 4 – Posting Groups, for information about changing the Inventory Account here and how that can be corrected.
General Posting Setup – is where general business posting groups (from customer or vendor) and general product posting groups (from items) combine to post accounting entries to sales, cost of sales, inventory adjustments and more. There should be no balance sheet accounts in your general posting setup with two exceptions…Inventory Accrual which should be the Interim Accounts Payable and COGS of Goods Interim which is typically set to a contract Inventory account. Any other account settings should be income statement accounts unless you have worked closely with your partner, you have tested and fully understand exactly what is happening in your database and financials.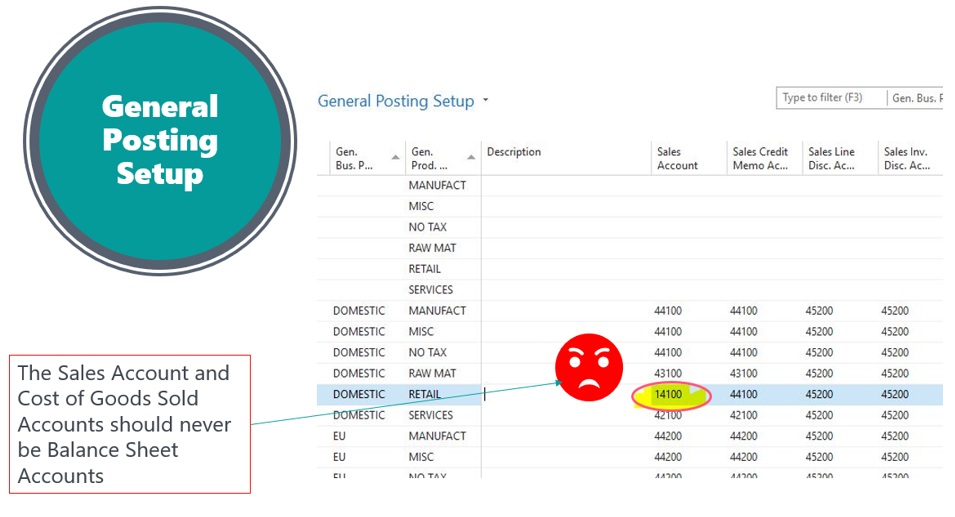 What do you do when you find settings are wrong and some entries are posting to the wrong account? Here's some steps to follow:
Go to the General Ledger Account that is wrong
Filter for the related source type; Sales Account – Source Type=Sales, Purchase Account – Source Type=Purchases
Determine the entries that equal your problem and determine the required journal entry to reclassify. This may require that you reset the direct posting flag on your inventory account in the general ledger before your entry.
Make a journal entry to the inventory account in the general ledger and to a cost of sales account of your choosing. Post the entry.
Uncheck the direct posting field on the general ledger account card
Control permissions so that only select users can edit posting setup.
Special Note: Because inventory posting setup combines locations and inventory posting groups, Be cautious of how many locations/posting group combinations you have and how they are mapped to your general ledger. It's important to understand how to organize your locations and inventory groups for ease of reconciliation. Remember that you can run reports by location so think about whether you really need that differentiation in your general ledger. In another series, we'll show some real world examples and options. My motto: Less is More!