Before you can use Assisted Setup, you must create a company. There is an assisted setup to help you create your new company. There are two steps in the create company wizard. Step One first asks for a company name, and you choose the data that you want Business Central to populate into your new company. Step Two helps you manage users.
In Step One, the options for data are Evaluation Sample Data, Production-Setup Data Only, and Create New – No Data. The default option is Production – Setup Data only and this is what we will review herein.
Evaluation – Sample Data creates a company with everything you need to evaluate standard processes and functionality. Customers, vendors, and item master data, as well as, associated data such as posting groups, payment terms, and tax areas are created. A chart of accounts and dimensions with values are populated so you can process invoices and review ledger entries and reports.
Production – Setup Data Only creates a company with a chart of accounts, payment methods and basic data used by most companies. Items, customers, and vendors must be setup or imported by the user. Create New – No Data does exactly as the name states; it creates a company with no data.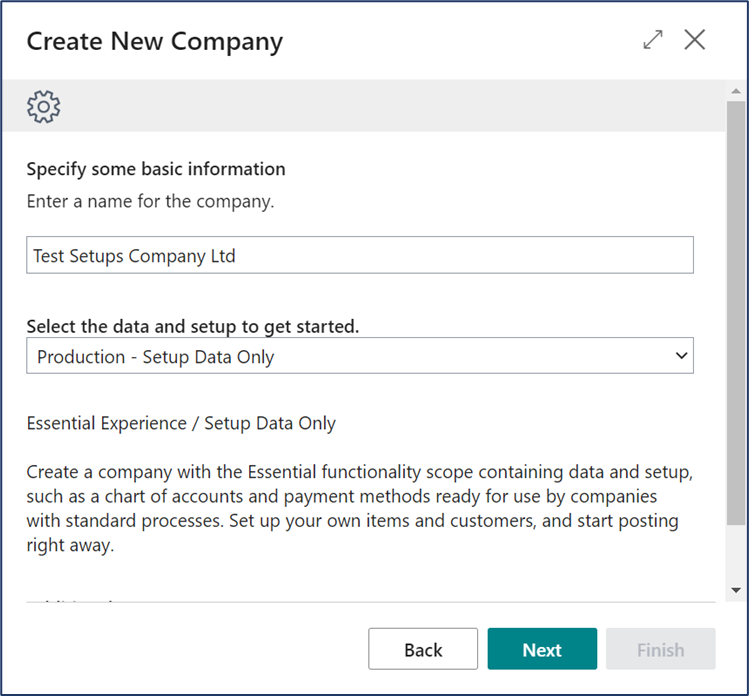 Step Two prompts to manage the users. You must click on Manage Users rather than next. It is important to make sure that you have at least one user to access the new company without having to manually edit security immediately.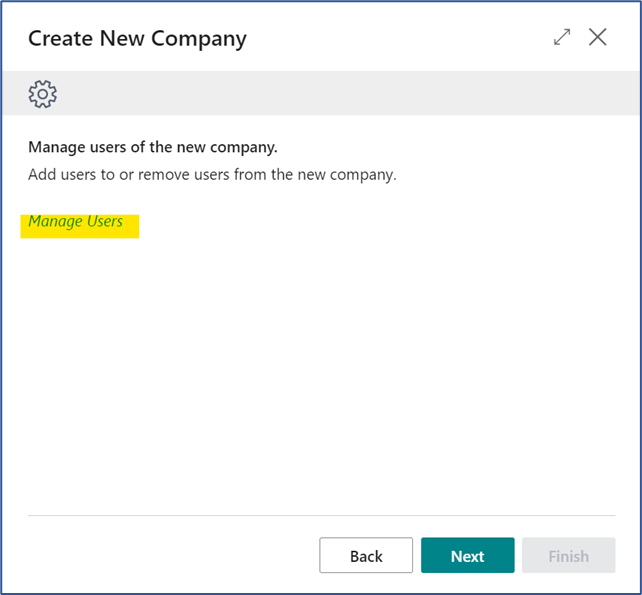 Once you click Finish, be prepared to wait a minute or two minutes as Business Central creates the company. After the company is created, BC will display the following screen as it populates setup data in the background.

We will use the above created company with production setup data as we work through the Assisted Setup steps. Be sure to review the data created, if you are using the production setup data option.