Inventory to GL Reconciliation – Chapter 6 – Abnormal Date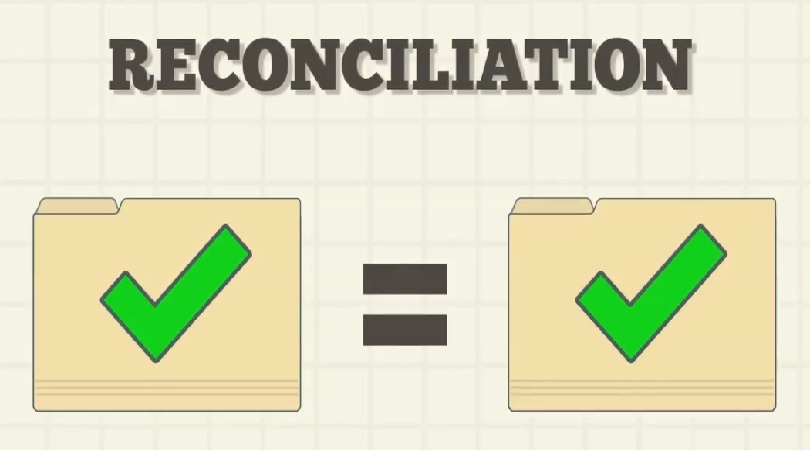 First thought, is 'how can a date be abnormal?' A date is a date, right? Well, the point is that it's abnormal to have an invoice date on a purchase order before the receipt date of the product. Okay, I realize that for many of us this is not true, we are required to pay for product when it goes on the boat and we have not received anything and won't for weeks yet. From a reconciliation standpoint, receipts need to happen before invoicing otherwise we have out of balance conditions. This out of balance will correct itself once the receipt is posted.
While BC/NAV does require you to receive a purchase order quantity before you can invoice that quantity. It does not make your receipt date have to precede your invoice date. And when the dates are out of alignment, we have our reconciliation issue.
Example:
General Ledger says: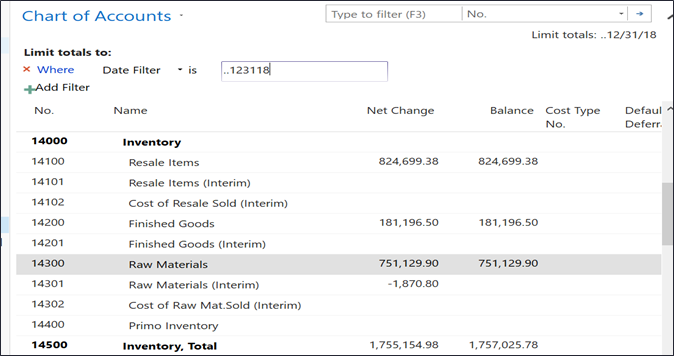 Inventory to G/L Report says:

No other conditions like we normally check can be found, so what do we do?
Here's the steps to follow to find the problem. They can take a bit as you are trying to find the exact date that your report and your general ledger went out of balance:
Were you in balance last month?
Reconcile for the current date, are you in balance? If in balance, your issue is timing.
Reconcile for the next day after you were last in balance and continue until you find the date yo
Find the Receipt and Invoice date mismatch. Suggest using Alex Chow's Report or good old fashioned elbow grease research to find the transactions.
Real World Example: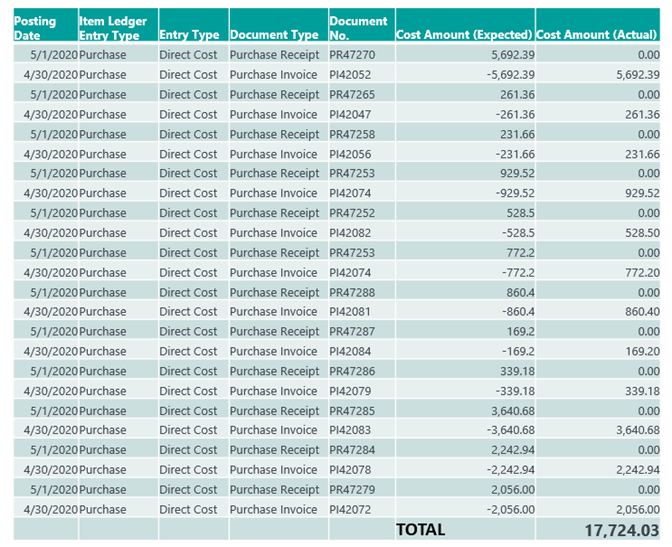 What do you do when you find settings are wrong and some entries are posting to the wrong account? Follow the following steps:
Follow the steps above.
Filter for the related source type; Sales Account – Source Type=Sales, Purchase Account – Source Type=Purchases
Determine the entries that equal your problem
There is no fix, suggest a reversible account entry or just a note with your reconciliation
Note: Here is a link to Alex Chow's report…This was written for NAV, I have not found a BC version.
http://www.mibuso.com/dlinfo.asp?FileID=920
This is a report that will give you all the transactions that have abnormal posting dates. If you take this amount, add/subtract it to your inventory valuation report, it will be equal to the G/L inventory.
To run this report, just put the period you want to close on the Posting Date field. For example, if you're trying to close November 2020, then your Posting Date filter should be 11/1/2020..11/30/2020.