Assisted Setup Series – Report on Financial Health – Process Consolidations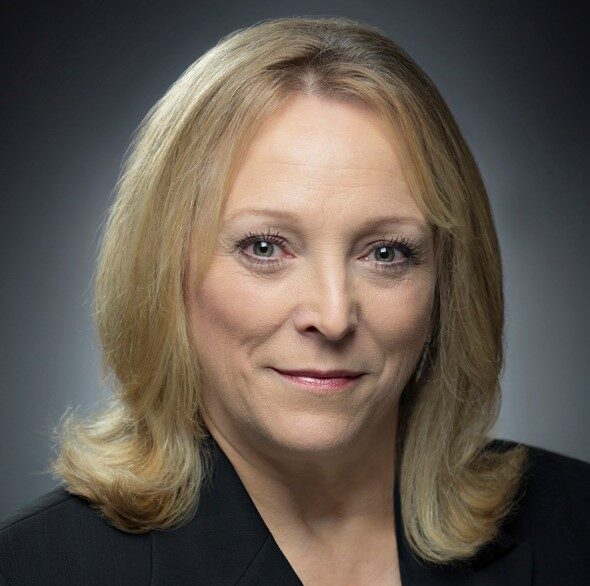 Consolidating financial data is super simple in Business Central, I personally don't understand why so many companies extract data to Excel and manually consolidate. BC provides the ability to consolidate two or more companies into one by a percentage of the operation and can have an many consolidate tiers as is helpful.
Simple Example, virtually any requirement can be handled:

Stepping through the Assisted Setup: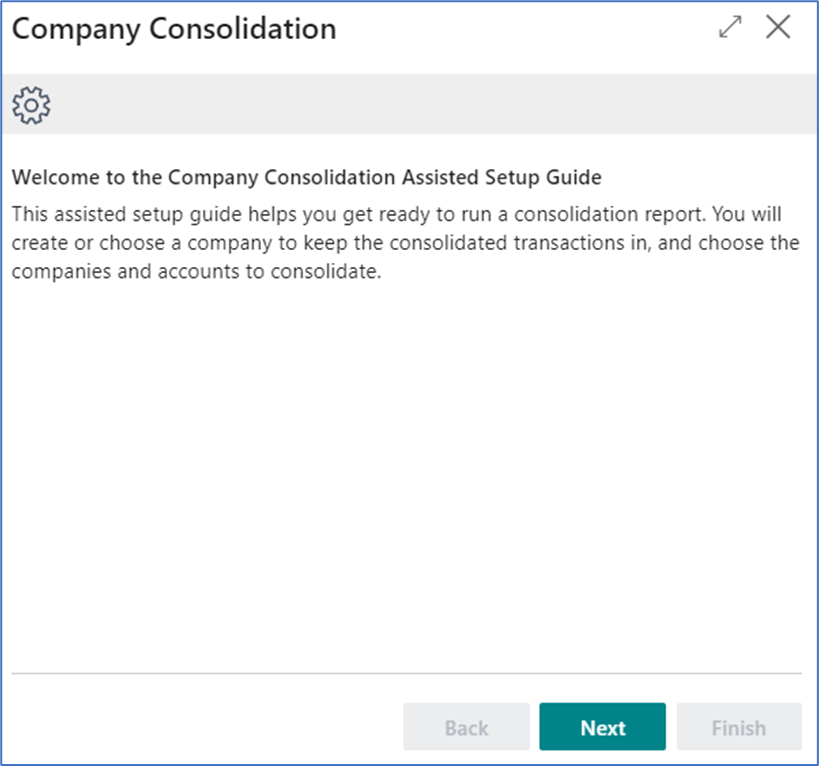 Most often the Consolidated Company is not a company where normal day-to-day transactions are being created and posted. It is a separate company all together. So the Assisted Setup's first question tries to setup the Consolidated Company: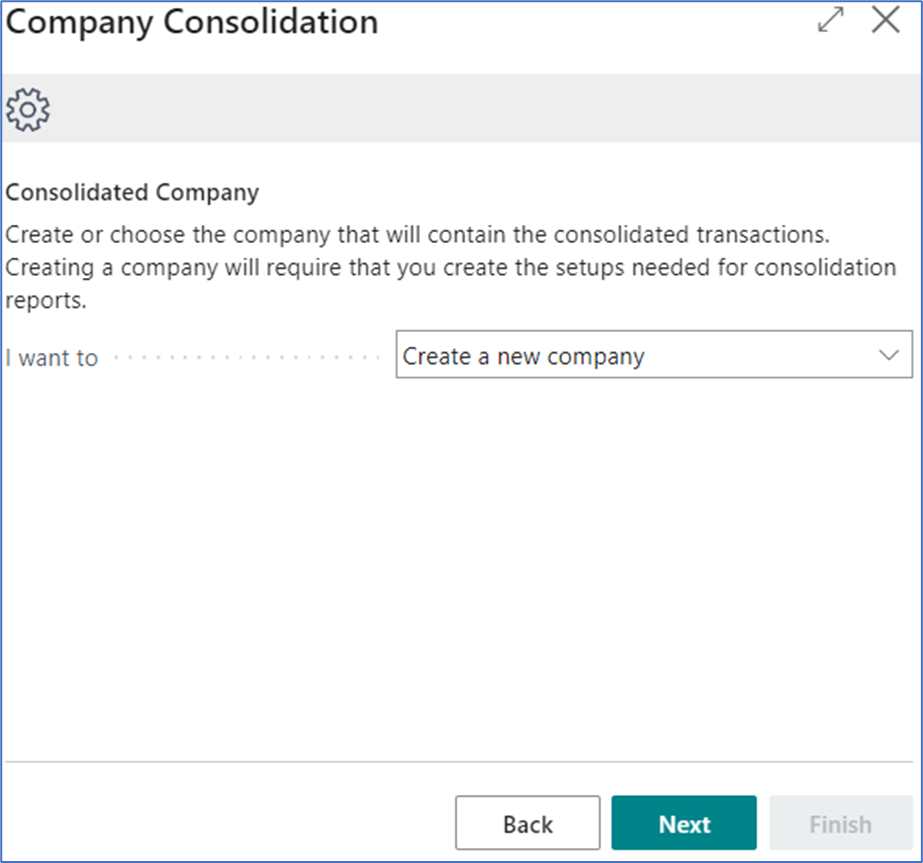 There are two options: 1) create a new company or 2) use an existing company. Either selection is correct depending on whether you previously setup the consolidated company or not.
For this example, we will create a new company, which means that the setup will take a minute to create the company just as if we had used Create a Company assisted Setup. The options for data and setup are different however. Standard which will use Cronus data and None with should be used by Advanced Users Only as all data will need to be populated.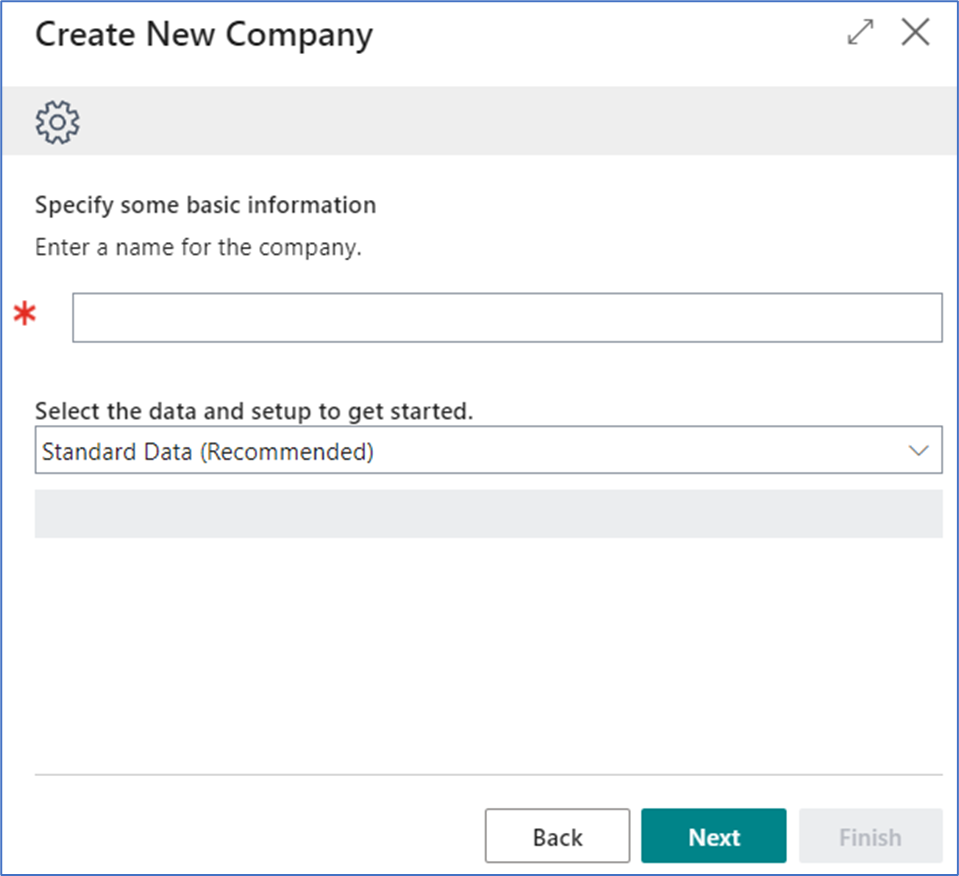 The next step is to choose which companies will be consolidated into this new company. Simply uncheck those that should NOT be included.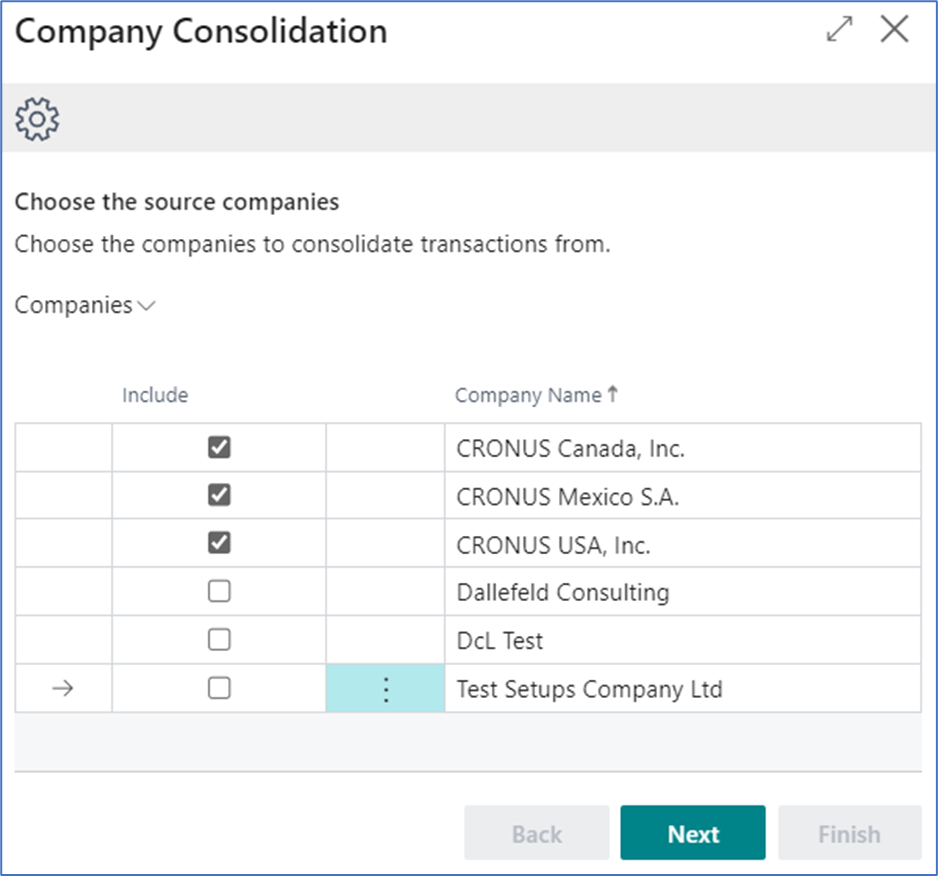 Each company being consolidated needs to be assigned a Business Unit Code. This allows the system 'tag' all the transaction for a single company with a code that is basically a dimension. Additionally, if there are currency differences between the companies, that can be identified at this time. Starting and ending date for the first consolidation can be entered or left blank to be processed later.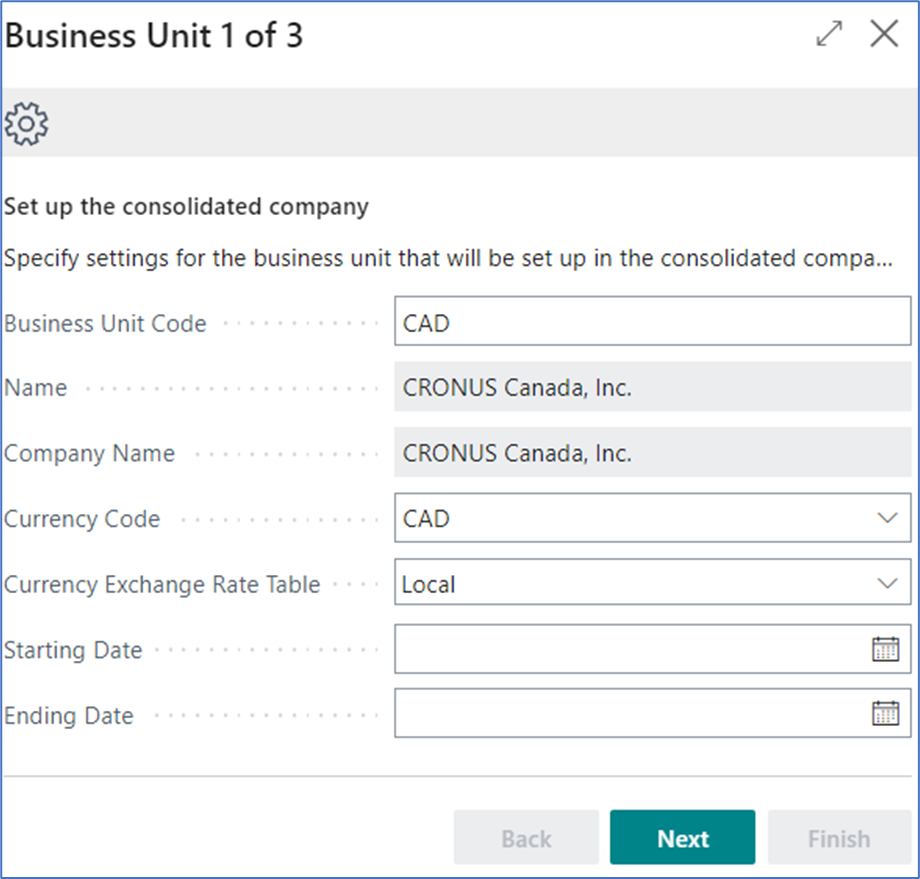 The next screen defines general ledger accounts related to exchange rate gains and losses since the currency of the consolidated company and the subsidiary company are different.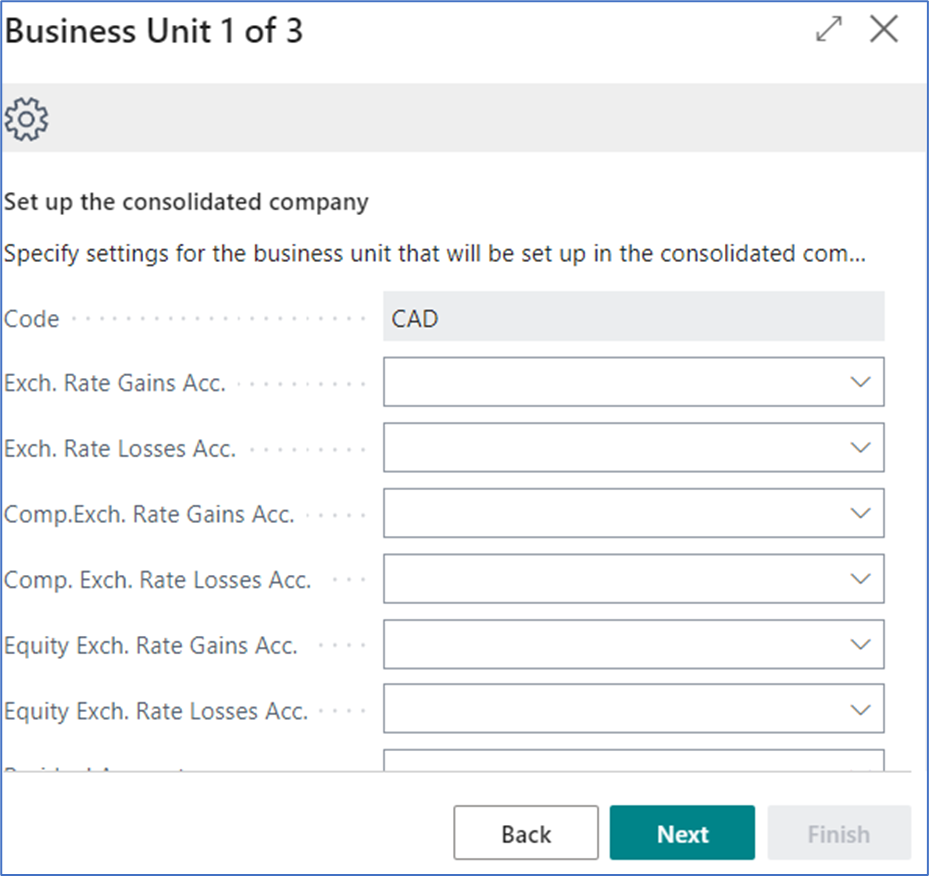 The above two screen will be repeated for all companies identified above to be included in the consolidation.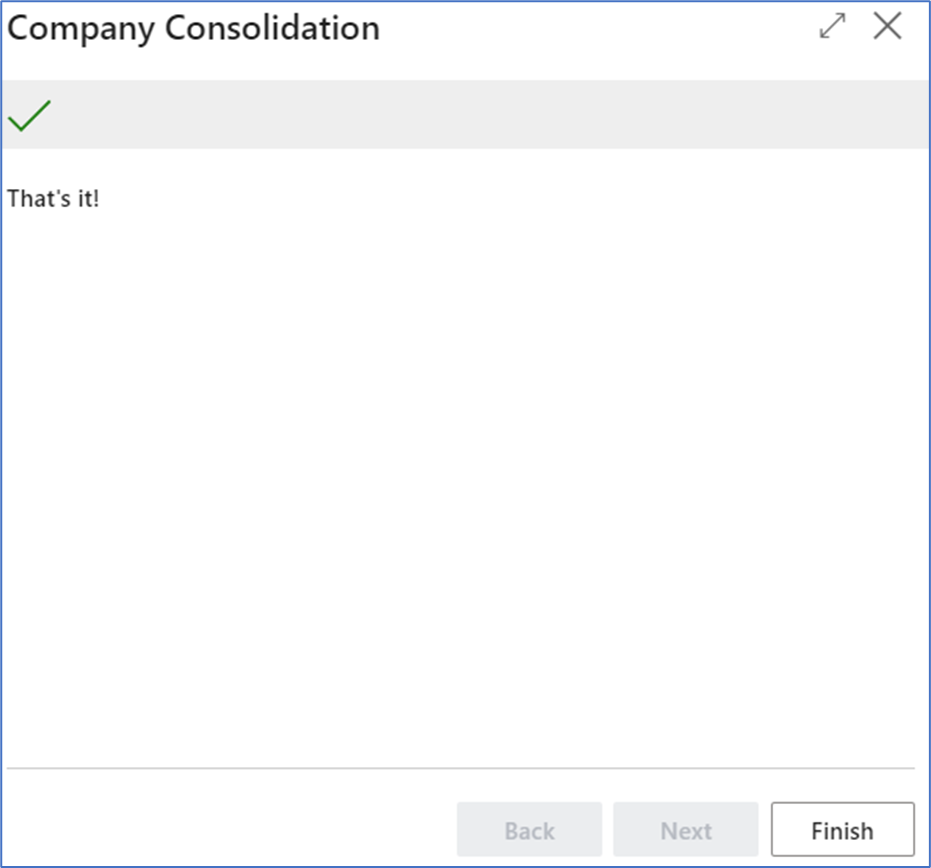 Selecting Finish will create the company which takes a few minutes.
As will all the assisted setups, no information is provided as to 'how' to use BC to do the work, only how to get the base setups completed.

You will get this message even though the company creation is not complete.
Let's look at one of the business unit setups, remember to change companies to the new consolidated company. In the list of business units, you can see the company names, currency codes and the consolidation percentages. On the Business Unit Card, you can edit this data and the exchange rate gain/loss accounts.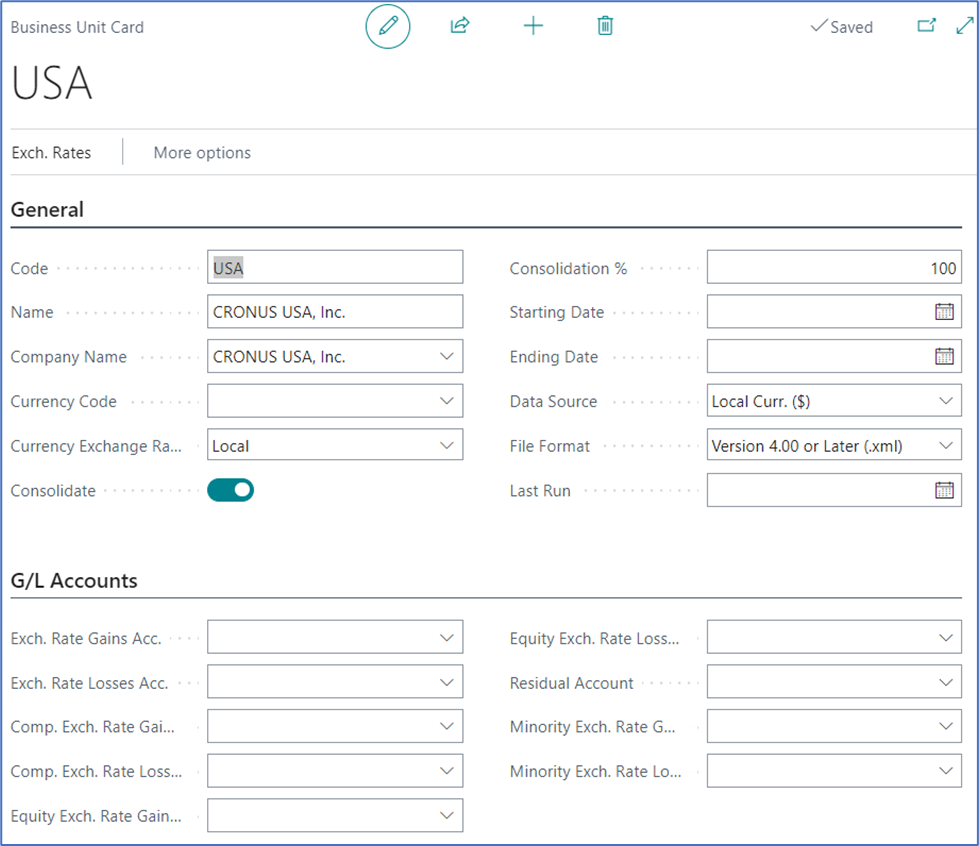 From the Business Units List page, you can choose Actions>>Functions and then select various options for consolidation.

Two more crucial items for consolidation: First, each general ledger account in each subsidiary company needs to have the consolidation debit account and the consolidation credit account populated. Second, Each dimension value in each subsidiary company needs to have a consolidation code populated. For both of these this means that your chart of accounts and dimensions values can be different in every subsidiary company and in the consolidation company.
Powerful and easy, enjoy consolidating.
NOTE: Consolidations only process general ledger entries. Accounts Receivable and Accounts Payable detail are not consolidated.